Triple-A allows you to create multiple users to access your merchant account. Check below for step-by-step instructions.
You can create multiple user accounts under the same merchant account and can limit and manage the permission settings of each user.
How to set up a new user account:
Step 1: Click on the dropdown menu in the top right corner of the dashboard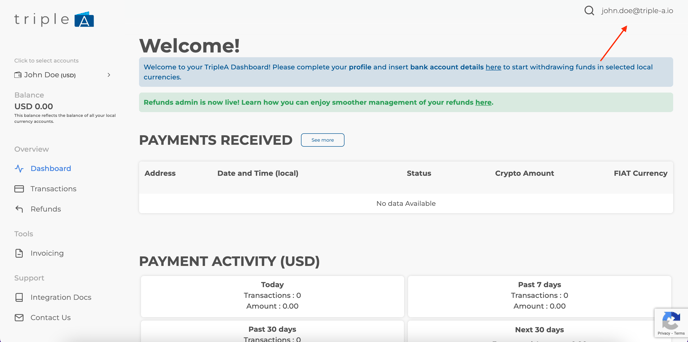 Step 2: Go to Manage Users

Step 3: Click on Create User and fill in the details of the user you want to create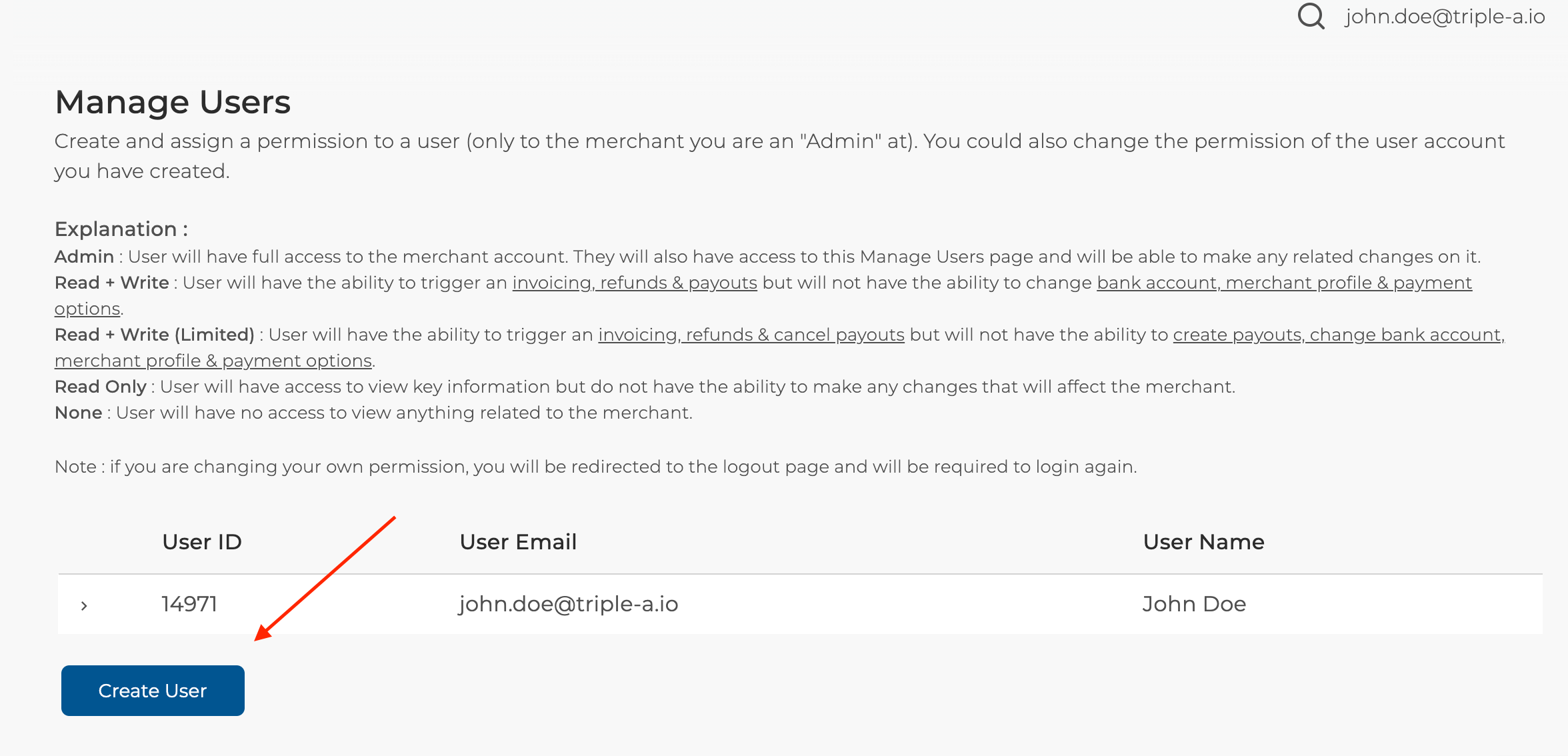 Step 4: Click on Confirm: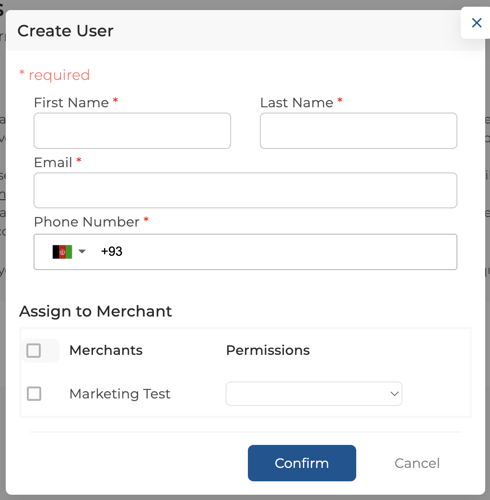 Once a new account is created, the new user will receive their password by email.
You can give each user different access permissions. Keep reading for more information on what permissions each user profile allows.
Permission access functions:


1. Admin
The user will have total access to the merchant account. They will also have access to the Manage Users page and will be able to edit any related details such as associated Bank account, payment options, among others.
2. Read + Write
The user will have the ability to trigger an invoice as well as manage refunds & payouts but will not have the ability to edit the associated bank account, merchant profile or available payment options.
3. Read + Write (Limited)
The user will have the ability to trigger an invoice, manage refunds and cancel payouts, but will not have the ability to create payouts, change the bank account, edit the merchant profile or payment options.
4. Read Only
The user will have access to view key information but will not have the ability to make any changes that will affect the merchant.
5. None
User will not be able to view anything related to the merchant.

Any further questions? Please reach out to support@triple-a.io. We will be more than happy to assist.