Forgot your password or just want to change it? Follow these easy steps:
If you are unable to login to your dashboard, click on "Forgot Password? Click here" on the login page.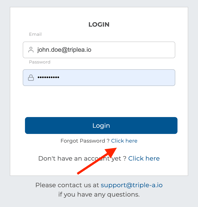 If you are able to access your dashboard but would like to change your password, login to your dashboard and click on your email on the top right corner and select "Change Password".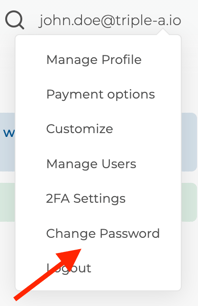 Fill out the form with your current and new password and then click on Change Password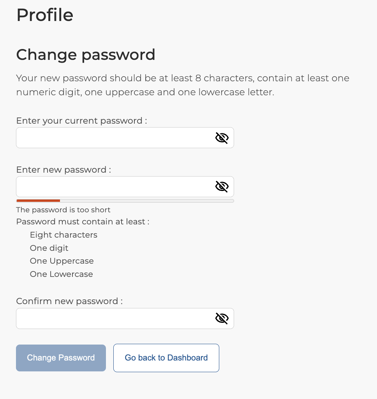 You have now successfully updated your password.

Any further questions? Get in touch via support@triple-a.io. We will be more than happy to help.